Car Rental in Nepal
Mountain Mart Treks
+977-14700971
Car Rental in Nepal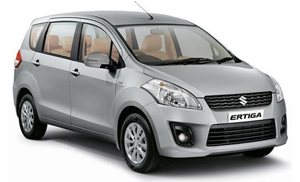 Looking for cheap car rental service?
You are in right place. We offer brand new cars for your holidays in Nepal in affordable cost. The cars capacity ranges from 3 persons to 7 persons. We are selling car trips in very competitive price. Our professional and experienced drivers will make your Nepal travel very memorable. We guaranteed for the service you buy from us.
We proudly announce for the best service in very affordable cost. We provide you car(s) according tour your interest and budget.  Hire cheap and best car with us, enjoy your tour in Nepal most memorable one.
| | | | | | |
| --- | --- | --- | --- | --- | --- |
| Trip Name | Approx Duration | Distance in Kilometer | Non A/C Cost | Cost A/C | |
| Kathmandu Pokhara Tour | 5 hrs | 210 Km | US$ 110.00 | US$ 140.00 | Rent Car |
| Kathmandu Chitwan Tour | 4 hrs | 175 Km | US$ 90.00 | US$ 112.00 | Rent Car |
| Kathmandu Lumbini Tour | 7 hrs | 300 Km | US$ 150.00 | US$ 190.00 | Rent Car |
| Kathmandu Manakamana Tour | 2-3 hrs | 100 Km | US$ 55.00 | US$ 70.00 | Rent Car |
| Kathmandu Bhaktapur Tour | 5 hrs | 20 Km | US$ 15.00 | US$ 20.00 | Rent Car |
| Kathmandu City Tour | 7-8 hrs | 30 Km | US$ 30.00 | US$ 40.00 | Rent Car |
| Nagarkot Day Tour | 7-8 hrs | 210 Km | US$ 30.00 | US$ 40.00 | Rent Car |
| Kathmandu Bandipur Tour | 3-4 hrs | 150 Km | US$ 75.00 | US$ 95.00 | Rent Car |
| Kathmandu Bandipur Pokhara Tour | 6-7 hrs | 300 Km | US$ 140.00 | US$ 175.00 | Rent Car |
| Kathmandu Chitwan Pokhara Tour | 5 Days | 590 Km | US$ 260.00 | US$ 325.00 | Rent Car |
| Kathmandu Chitwan Lumbini Pokhara Tour | 6 Days | 860 Km | US$ 295.00 | US$ 370.00 | Rent Car |